Josh Michaels is a multi-disciplinary artist & scientist who works with time as a medium. He produces works that manipulate time such that it can be perceived of and reasoned about spatially. These explorations typically involve chronophotography utilizing cameras, computers, and software image processing.

Professionally, Josh is an independent photographer & software developer producing commercial work under the name "Jetson Creative" including the hit app series "Magic Window" and "24 Hour Wallpaper." Josh also teaches on a range of topics with his current focus on human perceptions of machine learning.
Artwork is available for purchase through UPFOR Gallery.
For commercial work, apps, and software see Jetson Creative.
For all other matters you can e-mail Josh here.
Active locations: New York, San Francisco, Portland, Los Angeles
Previous locations: Seattle, Paris, Tallinn, Amsterdam, Urbana
Current Passions
Creating electronic artwork utilizing new and untested technologies

Finding, curating, and sharing electronic artwork including organizing group art shows

Organizing art hack days and other experimental events that bring together artists and engineers

Exploring, experimenting with, and inventing new ways to distribute electronic artwork

Creating the most beautiful desktop wallpaper for Macintosh computers

Presenting and teaching on a wide range of topics with a focus on lifestyle engineering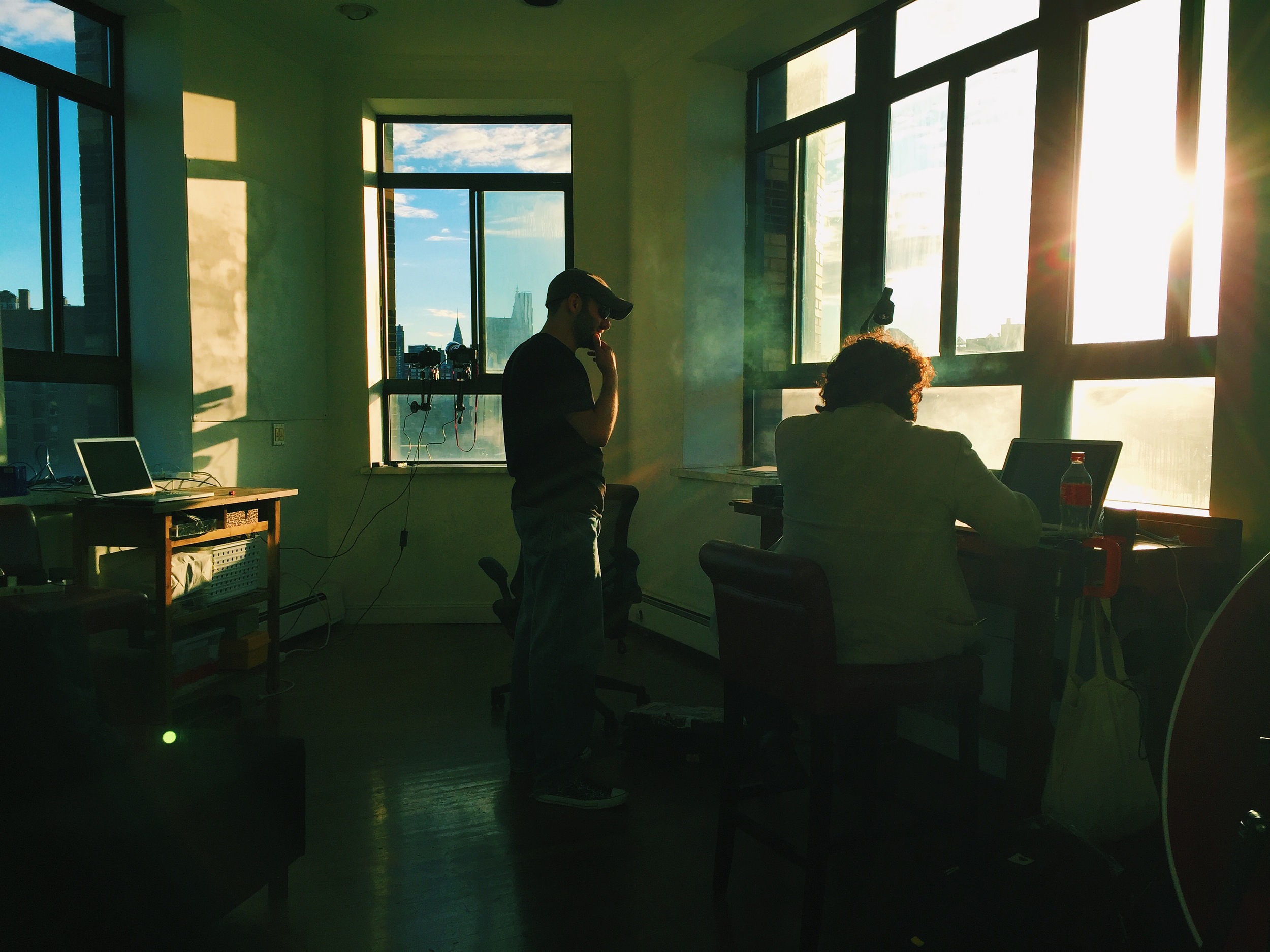 CURRENT & RECENT
Josh is currently on tour. Items from the 24 Hour Empire are on sale through UPFOR Gallery.

UPCOMING Performances
5/17/19 7:30PM - Grants Pass, OR - Pigs on the Wing - Magic Window Live (Visuals)
5/18/19 7:30PM - Coos Bay, OR - Pigs on the Wing - Magic Window Live (Visuals)
June 2019 - New York, NY - "Mindful Code" Pop-up School - NYU ITP Camp
August 2019 - Gamboa, Panama - Digital Naturalism Conference

RECENT SHOWS
ArtHackDay::Echo Chamber - Organizer/Curator - Portland, OR - 3/24/2017-3/26/2017 - PNCA
24 Hour Empire - Solo Show - Portland, OR - 1/7/2016 through 1/16/2016 - Upfor Gallery
Électronique Souterrains 1.0 - Paris, France - Ongoing - All SNCF stations with large displays in La Defense and Franklin
No Vacancy - Curator - Portland, OR - 11/28/2015 - Service
1010 Art Show @ XOXO - Organizer/Curator - Portland, OR - 9/11/2015 - Instrument (419 NE 10th)
Electric Storefronts 1.0 - Organizer/Curator - Portland, OR - 8/15/2015 through 9/1/2015 - SE 12th and SE Division (Ford District)
SFPC Student Show - Participating Artist - New York, NY - 8/8/2015 - Babycastles